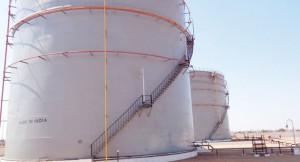 Fuel imports role to shift to Nocma
Malawi government has finally given approval for state-owned National Oil Company of Malawi (Nocma) to take over the role of bulk fuel importation for the country from the privately-owned consortium Petroleum Importers Limited (PIL).
However, although Nocma will have to wait for a review of the Energy Policy and the Liquid Fuels and Gas Act for the decision to be backed by law, the company has already floated tenders inviting suppliers of fuel for distribution in the country.
Nocma is also yet to install essential offloading metres at its fuel reserves constructed in Blantyre, Lilongwe and Mzuzu in a process that is expected to take at least six months to be completed.
Meanwhile PIL says it has not yet been informed about the change.
Ministry of Energy spokesperson, Joseph Kalowekamo, disclosed in an interview yesterday that government, through the Public Sector Reforms Programme, has given approval to a technical proposal for the change in fuel importation for the country from PIL to Nocma.
He said his ministry has already initiated a process to change the policy and laws regulating fuel importation into the country to give Nocma the legal mandate for the task.
"We expect the review of the policy to be completed by December and the draft bill for the review of the law to be taken to Parliament early next year," said Kalowekamo.
Apart from the policy and the law, Kalowekamo also said Nocma has to complete preparation of the fuel reserve tanks where offloading metres are yet to be installed for measuring of fuel when being taken into tanks.
He said since installation of the metres was a departure from the original design of using a weighbridge in measuring fuel quantities, some systems had to be changeed to be in line with the new arrangement.
"They are now at a procurement stage and the tanks should be ready by March or April next year," said Kalowekamo.
Asked why a decision on the change has been made before a report from the Parliamentary Committee on Energy—which has been consulting and taking international study tours on the matter, Kalowekamo said the legislators will be involved at the stage of reviewing the Liquid Fuel and Gas Act in Parliament.
Contacted for comment, PIL general manager, Enwell Kadango, said PIL has not been informed about the change and will continue with its duty of importing fuel for country until advised otherwise.
On his part, Nocma spokesperson Telephorus Chigwenembe said government will announce its position on oil industry reforms which include bulk procurement system, and that the company cannot comment on the matter before the announcement.
(Visited 77 times, 77 visits today)
Latest posts by Vanessa Banda
(see all)