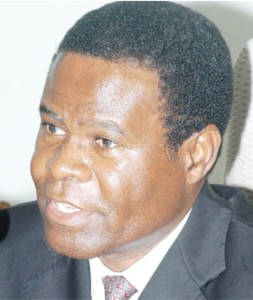 Malawi Fuel reserves to be ready by next year
National Oil Company of Malawi (Nocma) says work on construction of the multi-billion kwacha fuel reserves across the country is progressing well.
During a tour organised for journalists to the project sites, Nocma said the Kanengo reserves in Lilongwe are scheduled for completion at the start of next year while Mzuzu and Blantyre projects will be completed later in the year.
However, according to Nocma Chief Executive Officer Robert Mdeza, delays to have water connected at the Kanengo site is a major setback to the completion of the project on time.
"We have a challenge to fill the tanks with water which is a process of checking if the welding of the tanks has not left some holes and it is taking time to be supplied with the water," said Mdeza.
The US$25 million project is being funded by the Indian government and will see construction of the tanks at the three sites that will have capacity of 60 million litters that would cover 60 days of fuel availability in the country.
Nocma was created amid the fuel crisis of 2011 and 2012 to construct and operate strategic reserves while at the same time also undertake importation of fuel into the country.
However, according to Nocma, following forex availability, it is currently only importing 10 percent of the fuel requirement in the country.
Latest posts by Vanessa Banda
(see all)