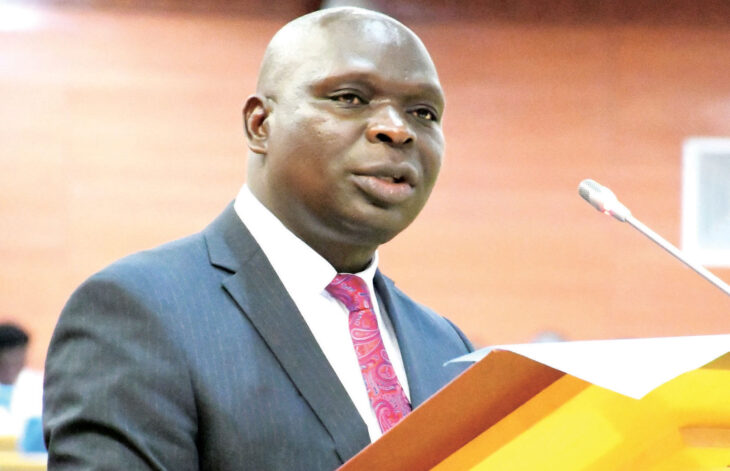 'Fuel, travel cuts to save K4.2 billion' – The Times Group
Minister of Finance Simplex Chithyola Banda Monday said the recent directive by President Lazarus Chakwera to halt foreign travel and cut fuel allocation for ministers and top government officials will help save K4.2 billion.
Chakwera, during a recent televised national address focusing on recent economic developments, froze all public-funded international trips for all public officers at all levels and ordered that all fuel entitlements for Cabinet Ministers, Principal Secretaries, Directors and all Members of Senior Management of Public Institutions be cut in half.
Presenting the mid-year budget in Parliament on Monday, Chithyola Banda said the saved money has been relocated towards mega farms development.
"The provision for Goods and Services has been revised upwards from the approved amount of K547.56 billion to K614.64 billion. The increase is mainly on account of increased commodity prices following the upward price adjustment of fuel.
"However, this upward revision has been moderated down following the Presidential order to observe the five months austerity measure period where fuel allocations have been halved and external travel frozen. This culminated in a saving of about K4.2 billion which has been reallocated to developmental projects especially the maga farms," Chithyola said.
John Kapito
In an earlier interview, Executive Director of Consumers Association of Malawi John Kapito said there was need for the directive to be implemented as soon as possible and that the OPC should have issued a circular to all that will be affected.
"For the directive to be operational we want to see communication being made from the OPC to the Ministries so that they start following the directive which we have not seen.
"We do not want the president's speech to be one of those empty speeches. When this is implemented, we want the ministries to issue reports weekly to show us what is being saved," Kapito said.
In a statement, Director for Centre for Research and Consultancy Milward Tobias challenged Chakwera to ensure direct implementation of budget reform proposals announced in the 2022-23 Budget Statement.
The proposals include replacing expensive vehicles with cost-effective ones, review to reduce allowances for cabinet members and senior government officers, and procure strategic commodities directly from manufacturers.
Commenting on budget performance when delivering the mid-year budget statement, Chithyola Banda said the budget experienced pressure from rising inflation and significant debt maturities during the first half of fiscal year.
Figures he provided show that total expenditure for the first six months of the financial year was estimated at K2.02 trillion, comprising recurrent expenditure at K1.45 trillion and development expenditure at K567.24 billion.
As at mid-year, total expenditure registered overruns amounting to K32.24 billion.
Recurrent expenditures amounted to K1.45 trillion against a target of MK1.58 trillion, representing an expenditure underperformance of K122.99 billion.
"This was mainly on account of under-spending on use of goods and services and social benefits. The reason for under expenditure on use of goods and services is the government's continued effort to contain expenditures," he said.
Development spending during the first half of the 2023-24 fiscal year amounted to K567.24 billion with MK120.63 billion from the domestically financed component and K466.61 billion from foreign financed component.
According to Chithyola Banda, the foreign-financed development expenditure over-performed by 50.6 percent while the domestic development expenditure over-performed by 4.6 percent.
He said the over performance on donor financed projects was on account of improved absorption and implementation rate by our Project Implementation Units in different MDAs leading to high disbursements of project grants and loans.
"Furthermore, the currency adjustments announced from the forex auction contributed to the higher outturn," Chithyola Banda said.
Let us know what you think of this article and remember to add us on our facebook and follow us on our twitter. Come back daily for more Malawi business news.
Quick Links: Download Business eBooks | Ten Signs You Are An Entrepreneur | What is a Managing Director?
Latest posts by Vanessa Banda
(see all)