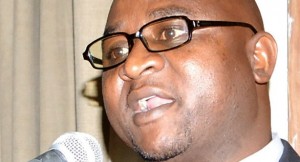 Fum advises government on maize buying, prices
The Farmers Union of Malawi (Fum) says there is still lack of clarity on the magnitude of maize deficit in the country since the government is yet to release final crop estimates.
"We are still not sure of the deficit in maize. This continues to increase speculation in terms of maize pricing," says Fum chief executive officer, Prince Kapondamgaga, in a statement.
Fum says while it acknowledges that there is a decline in maize production this year due to localised floods and drought in some parts of the country, it is surprised that government has rushed to import maize without first exhausting local supplies.
Fum says some farmers and private traders still have maize from last year and this needed to be prioritised before considering imports.
"In fact this maize would be cheaper than the imported one and would enable us to have some savings," argues Fum, in the statement.
Fum says it is also surprised that government through the National Food Reserve Agency (NFRA) is offering to buy maize from locally based suppliers at only K95 per kilogramme while the prevailing market price for maize is averaging K125 per kg.
"It does not make any good business sense for a farmer to sell maize to NFRA at a delivered price of K95 per kilogramme," reads the statement from Fum, in part.
Ironically, says Fum, government is willing to pay "a decent" price to foreign farmers at the expense of local farmers "because we know the landing price for maize would be around K200/kg" and that this is a price before other logistical and administrative costs are factored in.
"This means government is providing income to foreign producers to easily buy inputs for the next season while its farmers will have no such a privilege," says Fum.
It says the failure to incentivise local producers limits production, commercialisation and attainment of the aspirations of the National Export Strategy.
Fum advises the government to revive the Grain Marketing Advisory Council – which comprised government and non-state actors, to advise on national food security and risk management.
(Visited 12 times, 1 visits today)
Latest posts by Vanessa Banda
(see all)