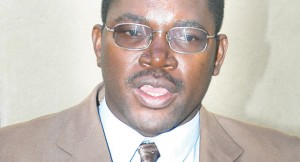 Funds diversion among risks for SMEs growth
Slow growth of the Small and Medium Scale Enterprises (SMEs) sector in Malawi has been largely attributed to lack of financial management knowledge and continued diversion of capital loans to other activities by business owners.
FDH Bank's Account Relationship Manager for Personal and Business Banking Danda Maluwa raised the alarm during a presentation to some SME operators in Blantyre.
"The challenge that most SMEs face is that whenever they access bank loans, there is always a risk to divert the funds," said Maluwa.
"There are a number of SMEs that would come to the bank today and we review their business plans and there is always potential for growth. When the bank takes the risk to partner with that business with funds, they divert the funds for personal use," said Maluwa.
He said this is affecting the SMEs capacity for growth and limits the sector's overall contribution to the economy.
Maluwa also cited lack of strategic focus among most players as a contributing factor for slow growth of small scale businesses.
Small and Medium Enterprise Association (SMEA) president, James Chiutsi, said the challenge facing SMEs emanate from lack of capacity among players in the industry.
"Most of the SME owners are not taught prudence in financial management. As a result, they fail to use the finances effectively," said Chiutsi.
He said there is a need for special training for the players to fully understand their role to the economy.
(Visited 16 times, 16 visits today)
Latest posts by Vanessa Banda
(see all)