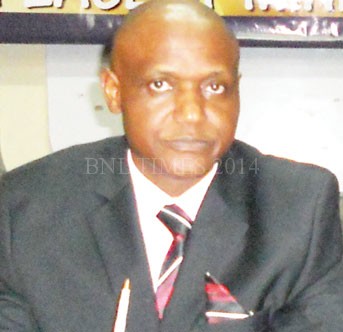 General Alliance decry economic challenges
General Alliance decry economic challenges
One of the county's insurance companies, General Alliance, on Friday said the economic challenges that engulfed Malawi in 2014 affected its business.
General Alliance Chief Operations Manager Richard Mukombe told reporters on the sidelines of a cocktail party the company hosted for its brokers that though business was good in the year, it was affected by the economic challenges.
Among others, in 2014, the economy was haunted by the falling kwacha, rising interest rates as well as high inflation.
Mukombe said prospects for 2015 remain uncertain as it will depend on improvements in the environment.
"We are keeping our fingers crossed and praying that the economic environment improves in 2015.
"We are also confident that with the support we get from the brokers, things could be better in 2015," said Mukombe.
He said his company organised the party to thank customers for the support given to the company throughout 2015.
Mukombe said brokers are an integral part of the business as over 75 percent of businesses comes from them.
Speaking on behalf of the brokers, Rhino Insurance Chief Executive Officer Wesley Mattaka thanked General Alliance for the party.
Mattaka urged insurers to keep studying so that they understand the industry better.
"In addition, we need to improve on our work ethics. Let's love our job and show that we enjoy it," said Mattaka.
Latest posts by Vanessa Banda
(see all)