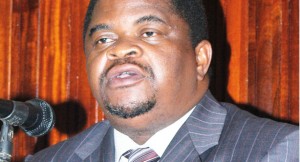 Geophysical survey discovers minerals
The geophysical survey that was completed earlier this year has revealed that Malawi is by far richer in mineral resources than viewed before, providing a quick route to economic turnaround if well managed.
Minister of Energy, Mines and Natural Resources, Bright Msaka, says the survey has confirmed deposits of gold, diamond, rare earth, niobium, gems, copper, heavy mineral sands and several others with newly discovered sites in addition to previously known ones.
"Malawians should have hope that the country will be transformed from these results and government will make sure that these minerals are exploited for the benefit of the country," Msaka said.
Msaka said the full results will be released to the public at a conference scheduled end of August as analysis of the results is still being completed by experts.
However, the huge mineral resources awaiting exploitation pose a challenge to the country on energy that is required to open some of the mines.
The mines, according to Msaka, demand enormous electricity requirement with heavy mineral sand mining in Makanjira alone requiring about 50 megawatts to operate.
"This is why government is on the other side seeking investments in energy sector and the good news is that since we opened up to investors, we have expressions of interest that for the generation of 1700 megawatts of power," said Msaka adding that this beats the government target of 1 500 megawatts.
(Visited 41 times, 41 visits today)
Latest posts by Vanessa Banda
(see all)