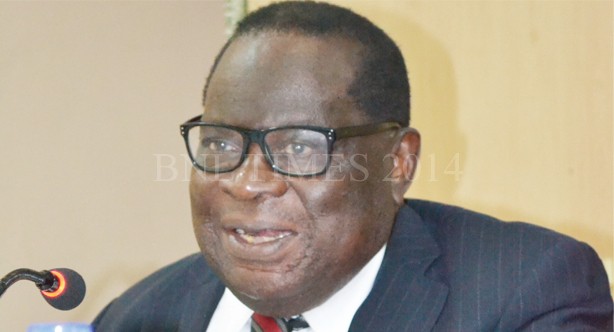 Finance Minister Goodall Gondwe Says Kwacha Will Be Stable In Two Weeks
Minister of Finance Goodall Gondwe says government is currently strategising on how to slow down the depreciation of the Malawi kwacha and has promised a change in the direction of currency within two weeks.
Speaking on Capital FM on Sunday, Gondwe said President Peter Muntharika has instructed him to find a solution that will hold the kwacha from further depreciation against major currencies.
"We are working day and night to find a way out of this and I promise that in two weeks' time, there is going to be a change in the direction of the currency," said Gondwe.
He, however, could not explain the measures that will be implemented to address the issue within such a short period of time.
Gondwe said, however, his team has observed how the kwacha has been performing although he admitted general silence on the matter from the authorities.
He said, however, that does not mean that nothing is being done on the matter.
"We are working and there will be a change," said Gondwe.
"We have done this before and though it took us about a year for the economy to recover, this time we will work harder," he said.
The withdrawal of budgetary support by donors due to the cashgate scandal has generated uncertainty and speculation on the prospects of foreign exchange supplies in the country, a development that has led to rapid depreciation over the past weeks.
As of yesterday, the kwacha was trading at K520 to the dollar from about K430 a month ago.
Latest posts by Vanessa Banda
(see all)