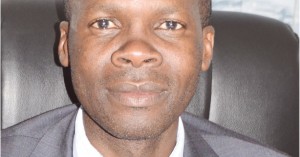 Government arrears choke private sector
Growing debt that government owes the private sector has been categorically faulted for stifled growth of businesses in the recent past in the country.
In addition to the prevailing economic hardships, delayed settlement of the debt has become a stumbling block towards business growth.
Recent figures show that government owes the private sector close to K150 billion and the treasury since resolved to be issuing promisory notes as a temporal relief.
But the Malawi Confederation of Chambers of Commerce and Industry (MCCCI), an umbrella body for private sector players, says continued delay to settle arrears has affected most businesses.
MCCCI Chief Operations Officer, Chimwemwe Luhanga, said MCCCI is not impressed with the pace at which government is settling the debts.
"It's sad, because in Malawi the government is the biggest buyer and if it does not honour it's obligation, that is going to affect performance of the entire economy," said Luhanga.
He said most businesses suffered losses as a result of the promissory notes the government has been issuing.
Luhanga said the government would have done better in addressing the existing concerns among business players.
"If there are still arrears, that is an issue of concern to the private sector and even the government itself.
"The businesses are already struggling to meet other obligations like taxation and paying employees," Luhanga said.
Ministry of Finance justified the delay arguing that it was carrying out an assessment of the people and companies that it owes to ascertain that amounts being paid out are authentic.
In a recent interview, Spokesperson at the Ministry of Finance, Nations Msowoya, said the government was still auditing the debt figures before issuing payments.
(Visited 49 times, 49 visits today)
Latest posts by Vanessa Banda
(see all)