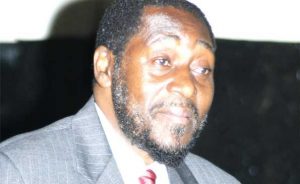 Government calls for more International Trade Centre support
Minister of Industry, Trade and Tourism, Henry Mussa, has asked for more support from the International Trade Centre (ITC) to link small-scale farmers to international and sustainable markets.
The call was made when the minister held discussions with ITC executive directors on the sidelines of a World Trade Organisation (WTO) 11th ministerial conference, which is underway in Argentina.
Mussa said ITC has been a true Malawian partner in areas of trade promotion, market intelligence, investment and industrial development.
"Our meeting is basically to seek more support from ITC to continue supporting Malawi by resuscitating the market linkages project, which is similar to the Buy Malawi Strategy that the government is implementing by linking local producers to markets.
"My recommendation is to have the implementation of the programme at a wider level and in different parts of Malawi in particular, areas where they produce a lot of farm produce like tomatoes, onions, cabbages produced by most cooperatives," he said.
Mussa said the Export Potential Assessment report for Malawi conducted by ITC identified eight sectors that the ITC can support and includes sugar, oil seed, and tea.
"We have asked the government they therefore, request for ITC to go beyond studies but support implementation of the recommendations as such ITC should work closely with the Malawi government on one or two of the value chains.
The ITC has supported Malawi in the following areas; Maleza Cooperative project implemented in Dowa that linked farmers to local supermarkets; development of a Trade Portal at Malawi Investment and Trade Centre (MITC) and studies on different value chains, development of the cotton value chain, and various technical assistance and capacity building initiatives for private sector and the government, among others.
Latest posts by Vanessa Banda
(see all)