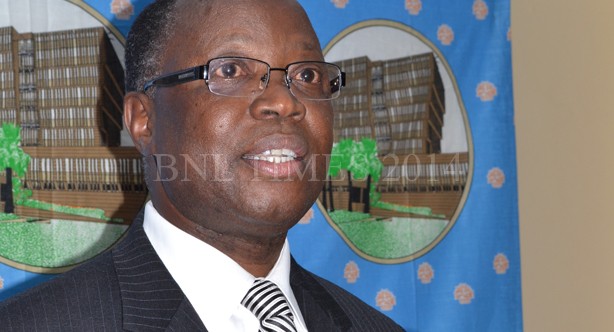 Government Accused of Awarding Contracts to Foreign Companies In US & EU
Conflict is brewing over the dominance of foreign companies in securing government contract deals with the Reserve Bank of Malawi accusing local entrepreneurs of not being organised to be awarded the contracts.
But the Indegineous Business Association of Malawi (Ibam) has hit back accusing government of lacking a deliberate policy to empower local companies.
Reserve Bank of Malawi (RBM) Governor Charles Chuka on Saturday defended the domination by foreigners in landing huge government deals such as the Fertiliser Subsidy Programme.
Chuka said, unlike the locals, foreigners are well organised and pull resources together when submitting bids which puts them at an advantage in as far as winning tenders is concerned.
Chuka was speaking during question time at the Financial Market dealers Association (Fimda) annual conference.
One of the dealers asked authorities, including Finance Minister Goodall Gondwe, why government continues to award large government procurement deals to foreign firms at the expense of locals.
According to the dealer, the domination of foreign firms in government business such as the Fisp is one of the windows through which Malawi is losing forex as some of the firms use the deals as an opportunity to externalise forex.
With the tobacco market closed and donor taps still dry, Malawi is currently facing a forex squeeze, a development that has resulted in the kwacha witnessing a sharp decline against the dollar and other major trading currencies.
He said every business operator doing business in the country is considered a citizen irrespective of skin colour and race.
"Most local entrepreneurs like doing business individually which results in them having low capacity," said Chuka.
He accused local entrepreneurs of wishing to survive on sympathy rather than performance.
But the Indigenous Businesses Association of Malawi (Ibam) yesterday hit back at Chuka, accusing him of trying to betray Malawi.
Ibam President Mike Mlombwa said in an interview that elsewhere in the world; governments put in place what are called deliberate strategies to empower locals.
Mlombwa said the good thing about empowe ring locals is that they plough back whatever profits they make in the native economy, unlike foreigners who externalise the profits to their countries.
"Honestly speaking, Malawi will only be developed by Malawians and in this case indigenous Malawians. The reason Malawi has remained among the poorest countries in the world is not because it does not have businesses but it is because indigenous businesses have remained poor," lamented Mlombwa.
Latest posts by Vanessa Banda
(see all)