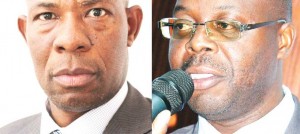 Government departments low on compliance
Most government ministries, departments and agencies (MDAs) are not submitting their financial reports to Treasury and in the process breaching the provisions of the Public finance Management Act 2003 Section 84 (3) which states that every controlling officer is required to submit to the Treasury, within fourteen days of the end of the month, a monthly summary of financial transactions.
Treasury confirmed receiving 156 reports against an expected 209 reports in the month of August, leading to a decline in the compliance rate to 74.6 percent from 94.3 percent in the 2015/2016 Financial Year.
Ironically, the revelations come a few days after Accountant General, William Matambo, confirmed that government is making progress in improving the public finance management system to avoid plunder of resources similar to Cashgate.
In a report from the Ministry of Finance signed by Secretary to the Treasury, Ronald Mangani, which we have seen, Treasury expressed its dissatisfaction with the trend and has advised all MDAs to comply with the requirement of submission of the expenditure returns as stipulated in the Financial Management Act.
Mangani further said the level of compliance for subvented organisations has also dwindled, as it has gone down to 47.4 percent from an average of 95.7 percent from the 2015/16 financial year.
He said the Government Cash Management Committee which met on September 20, 2016, agreed that funding for the month of September should only be made to the MDAs that had met the August deadline.
"MDAs that did not submit the returns will be provided lower funding than indicated in their cash flows based on the criteria that was earlier communicated.
"The decision by the committee is, however, not intended to punish MDAs or derail their activities, but rather to ensure adherence to the provisions of the law," said
Mangani.
The report indicated that out of 21 MDAs required to submit revenue returns, only 16 managed to beat the deadline. On expenditure returns, 36 MDAs submited their reports on time against 47. The commitment return saw only 26 MDAs complying against 47 MDAs, while 33 MDAs met the deadline for the bank reconcilliation report.
The payroll report had a compliance rate of 95.7 percent as 45 MDAs made it on time against 47.
Commenting on the report Economics Association of Malawi (Ecama) Executive Director Edward Chilima said the government is moving in the right direction on the matter and should press harder on the MDAs so that they are accountable.
"We fully support this. As the government is trying to bring in some reforms, it is obvious that some people will resist change. But this is the best way to make sure the government departments are serious.
"We should not give room to laxity as is the case with some of the departments hence the need to discipline them and make sure they are compliant," said Chilima.
(Visited 1 times, 1 visits today)
Latest posts by Vanessa Banda
(see all)