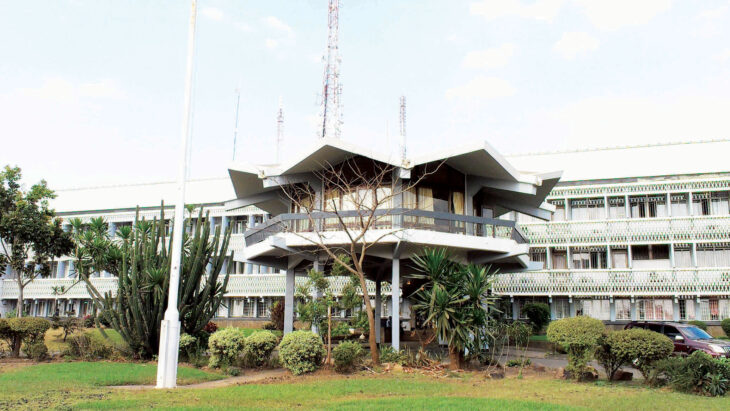 Government records K20 billion surplus in July – The Times Group
A monthly economic review published by the Reserve Bank of Malawi (RBM) has shown that Central Government's total revenues hit K246.7 billion against expenditures at K226 billion in July.
This represents a surplus of K20.7 billion recorded in the month.
This was an improvement from deficits of K51.5 billion in the preceding month and K53.4 billion recorded in the corresponding period of 2022.
The report says total revenues increased by K42.8 billion to K246.7 billion, a development driven by a K48.9 billion increase in tax revenues and a K6.4 billion increases in grants.
This notwithstanding, there was a decline in non-tax revenues by K12.6 billion to K6.3 billion.
"Government expenditures decreased by K29.4 billion to K226.0 billion and these were a result of a K19.5 billion decrease in recurrent expenditure to K189.6 billion and a K9.9 billion decrease in development expenditure to K36.4 billion.
"The lower recurrent expenditure was on account of a K25.5 billion decrease in interest payments and a K2.6 billion decrease in salary transfers," the review reads.
In an interview, Malawi University of Business and Applied Sciences-based economist Betchani Tchereni said while the surplus is good news, it may mean that some sectors were underfunded.
He added that if such were the case, the government should continue cutting on unnecessary expenditures.
"What worries this country most is over-expenditure; therefore, if this has come from cuts in sectors that are not critical, then the government should continue on that path because, in the long run, it will help to reduce the ever-increasing budget deficit," Tchereni said.
McDonald Mafuta Mwale
In a recent interview, Secretary to the Treasury Macdonald Mafuta Mwale said the government was making strides in sealing loopholes since the implementation of the new Integrated Financial Management System (Ifmis).
"The new Ifmis is rolling well because what we expected from the new IFMIS we are getting; for example, we wanted to control expenditures so that we should limit creation of arrears which are a big problem. We are still paying a lot of arrears from the past fiscal regimes. It is also giving us reports and we can clearly see where something is wrong and then necessary actions are taken quickly so that we avoid slippages or losses in public finance," Mwale said.
In the 2023-24 financial blueprint, total expenditure is projected at K3.87 trillion, representing 25.5 percent of GDP, while total expenditure and recurrent expenses are estimated at K2.98 trillion, representing 19.6 percent of GDP and 76.9 percent of the total expenditure.
Development expenditure is at K896.21 billion, representing 5.9 percent of GDP and 23.1 percent of total expenditure.
Let us know what you think of this article and remember to add us on our facebook and follow us on our twitter. Come back daily for more Malawi business news.
Quick Links: Download Business eBooks | Ten Signs You Are An Entrepreneur | What is a Managing Director?
Latest posts by Vanessa Banda
(see all)