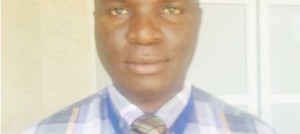 Government, Saccos differ on arrears
Savings and Credit Cooperatives (Saccos) say delays by government to effect payroll deductions for Sacco members is affecting their growth.
Muscco Board president, Fletcher Mhango, said cumulatively, the government is yet to remit about K1 billion belonging to civil servants registered with the Saccos. But government has dismissed the figure arguing that it already resolved the issue.
But Mhango said the situation is working to the disadvantage of civil servants as the members cannot access loans from their respective Saccos.
"The delays have not been completely resolved as we still have delays of a month or two in some cases and because Saccos have grown significantly, a delay of two months or more causes serious liquidity challenges and cash flow disruptions making Saccos to resort to borrowing while their money is withheld without any interest," he said.
Mhango said around table meeting with representatives from the Accountant General's off ice, Musco and the Reserve Bank of Malawi would help to resolve the issue.
"We call for a round table meeting in an effort to find a lasting solution to the problem of payroll deductions delays.
"The truth is that these delays over the years have to some considerable extent retarded and hampered Sacco growth in the country," he said.
But in response, Accountant General, William Matambo said the issue had been resolved.
"The problem was resolved, we are remitting what we owed the Saccos and what is currently outstanding is that we need to go back to the arrears files and have it certified by the National Audit Office," said Matambo.
(Visited 17 times, 17 visits today)
Latest posts by Vanessa Banda
(see all)