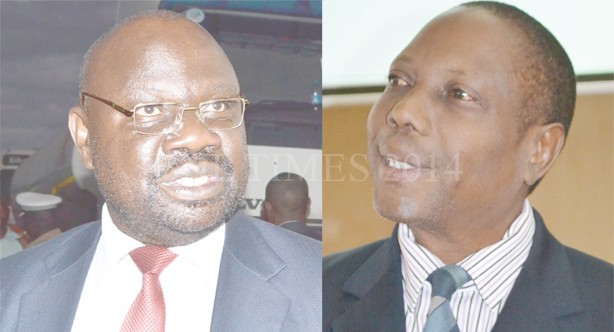 Government Suspends Oil Exploration In Lake Malawi
Government has asked all companies involved in oil and gas exploration in the country to cease their operations with immediate effect to give way to a review process currently underway.
A press release issued by the Ministry of Natural Resources, Energy and Mining says government is reviewing all licenses previous governments gave to companies to explore oil in the country to determine the manner in which the licenses were given and the procedures that were followed.
Economic commentators have welcomed the move describing it as being long overdue as it will promote transparency in the extractive sector.
Secretary for Natural Resources, Energy and Mining Ben Botolo said in an interview the process is necessary as it will ensure that the licenses that were granted or the agreements that were signed are for the benefit of the people of Malawi and that they were done in accordance with all the relevant laws of the country.
"We want to find out the circumstances under which they were granted and if there were other agreements attached to the licenses for the benefit of the people of Malawi," he said.
Botola added that government is also interested in scrutinizing the sharing agreements, "to determine how much Malawi is benefitting from the extracted resources."
According to Minister of Natural Resources, Energy and Mining Atupele Muluzi, Malawi has six blocks for oil and gas exploration and so far,, exploration licences have been awarded to Sac Oil Holdings Ltd of South Africa, Surestream Petroleum which has partnered Al Hamra Oil, Rakgas of United Arab Emirates and Pacific Oil Limited.
Economic analyst Ben Kalua says the move is a welcome development as it will promote transparency in the country's extractive industry.
Kalua says most African countries fail to benefit from exploration ventures as issues of licensing are shrouded in secrecy and corruption.
Government has in recent years been under pressure from civil society groups to review the Mines and Minerals Act 1981 described by experts as being archaic and deficient with major gaps in areas such as licensing, community engagement and key provisions that could ensure that the country benefits more from mining ventures.
Latest posts by Vanessa Banda
(see all)