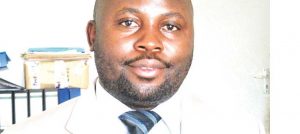 Government taking time on free trade area
By Chimwemwe Mangazi:
Malawi is yet to ratify the African Continental Free Trade Area (AfCFTA) as the government is reportedly "still taking necessary steps".
Malawi is among 44 countries that signed the agreement in Kigali, Rwanda, in March this year.
For the treaty to come into force, at least 22 countries would have to ratify it.
Of the 44 countries, only Kenya, Ghana, Rwanda, Niger, Chad and Swaziland have ratified it, with South Africa expected to ratify it next year.
In a response to an emailed questionnaire, Ministry of Industry and Trade spokesperson, Wiskesi Nkombezi, said the government would ratify the treaty after thorough consultations.
He said, upon conclusion, the commitment would be vetted by the Ministry of Justice and Constitutional Affairs to auger with the country's laws.
Nkombezi could, however, not commit on timeframe to conclude the process.
"We also have to engage and sensitise different stakeholders including legislators and the business community members on the matter. Thereafter, Malawi would ratify the AfCFTA," Nkombezi said.
He said the treaty would offer market opportunities to Malawi.
In an earlier interview, South Africa-based trade expert, Trudi Hartzenberg, tipped Malawi to tread carefully especially on negotiating products it may want to protect under the AfCFTA.
The AfCFTA would create a single continental market for goods and services, with free movement of business persons and investments, thus pave the way for accelerating the establishment of the Continental Customs Union and the African customs union.
It would also expand intra- African trade through better harmonisation and coordination of trade liberalisation and facilitation regimes and instruments across Africa.
Latest posts by Vanessa Banda
(see all)