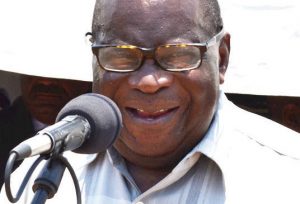 Government to open SMEs bank
By Watipaso Mzungu, Contributor:
The government has said it would soon open a bank offering comprehensive services to small and medium enterprises SMEs.
SMEs bank would enhance and promote SMEs by facilitating access to cheap capital.
Finance Minister Goodall Gondwe, said the government has mobilised resources for establishment of the bank.
He was speaking at Kwitanda Full Primary School in Balaka District where he launched a youth development project called Financial Access for Rural Markets, Smallholders and Enterprises (Farmse).
"The idea is to promote and enhance the development of SMEs in the country," Gondwe said.
Farmse is a seven-year project funded by the International Fund for Agricultural Development (Ifad).
It is aimed at helping young graduates venture into productive businesses for sustainable economic development.
Gondwe said the programme would increase access to a range of sustainable financial services by rural households and SMEs.
"A large segment of the population, particularly in the rural areas, has limited access to financial services," Gondwe said.
Ifad Country Manager, Ambrosio Barros, commended the government for efforts towards alleviating poverty.
Barros, however, said Malawi needs to address challenges hindering people from accessing financial services to achieve meaningful economic empowerment.
Latest posts by Vanessa Banda
(see all)