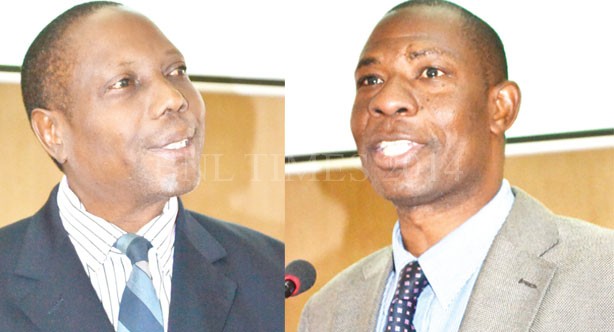 Government to pay K157bn to suppliers with coupons
The Ministry of Finance has announced that it will issue zero-coupon promissory notes to suppliers of goods and services which they can use as surety to access finance from banks and other financial institutions while waiting for treasury to redeem them.
Treasury has since revealed that an assessment it conducted over the past six months has revealed a total bill in pre-audited arrears at K157 billion and covers the procurements made before 1st July 2014.
"Therefore, any other claims of arrears additive to this bill are no longer acceptable after this assessment, which has been duly completed," said a statement issued last Friday and signed by Secretary to Treasury, Ronald Mangani.
A zero coupon note is a promissory note that pays at maturity the value of the note with no separate interest payments.
An economist has since welcomed the development, saying going forward government should avoid owing companies – especially the SME's – for a period of more than 30 days because it affects their operations.
In the statement, the Ministry of Finance says the list of pre-audited arrears and their associated creditors is currently being audited by the National Audit Office and is being assessed for tax-compliance by the Malawi Revenue Authority.
"The actual issuance of the promissory notes will, therefore, be subsequent to these processes," the statement reads.
Ministry of Finance spokesperson Nations Msowoya said some of the claimed arrears were bogus, saying this is why payments will only be made after verification of claims.
"The assessment is still going on but that figure is for those that have been verified through the audit that was carried out," he said.
As of start of the current financial year, domestic debt was at K340 billion, part of which is outstanding payments to suppliers of goods and services.
However, the Reserved Bank's quarterly economic report captured that domestic debt increased to close the second quarter of this calendar year at K426.9 billion which is 18.6 percent of GDP, attributing the upsurge to Treasury Bills stock and outstanding Ways and Means advances.
In a separate interview, Chancellor College's economics professor Ben Kalua said government should start obtaining long term bonds which allows negotiation of yields at lower rates and that the money should be used to settle all outstanding arrears it owes the companies.
Latest posts by Vanessa Banda
(see all)