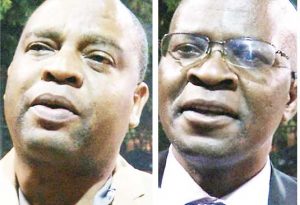 Government wants Malawians inmanagerial positions in hotels
Foreign firms plying their trade in the local hospitality industry have been urged to employ Malawians in management positions.
Director of Tourism, Isaac Katopola, made the call during the sixth anniversary of Sogecoa Golden Peacock in Malawi.
Katopola said letting Malawians lead in managing the foreign hotels will not only reflect on the capacity of the locals but also help the company abide by the country's laws.
"The complexities of running a hospitality unit by foreign companies is that when such companies come, they find certain laws that are applicable to a particular country like Malawi, so when the managers do not apply these laws, it sometimes lead to misunderstandings which could be avoided if Malawians were among the top managers," Katopola said.
He, however, expressed satisfaction with the level at which the industry is developing, saying there has been an improvement in the way services are delivered among players in the industry.
Concurring with Katopola, Lilongwe City Mayor, Desmond Bikoko, highlighted that transfer of skills from the expatriates to the locals is something a nation like Malawi would appreciate in as far as developing the industry is concerned.
Bikoko acknowledged efforts the Chinese have made in transforming the appearance and growth of the city by erecting a 4-star hotel at a place that was at one point a bush.
"This hotel is one of the landmark hospitality units the capital city has. The construction of this hotel transformed the landscape of the city," he said.
Sogecoa Assistant Marketing Manager, Malumbo Kondowe, pointed out that the hotel has already put in place strategies to enhance capacity building among its workforce.
"Actually, we are mandated by the law to ensure that we develop the local people working for the hotel, currently we have been training some of the staff and right now some are in China for further studies," Kondowe said.
He said it has been a tough journey for the hotel for the six years they have been operating in the country.
"It has been a long journey but we have managed to grow our business. We now boast of facilities such as the casino, 5D cinema and office space which increases our business scope from the conference and rooms that we provide," Kondowe said.
(Visited 54 times, 54 visits today)
Latest posts by Vanessa Banda
(see all)