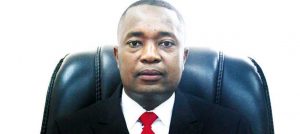 Governor calls for interest cuts
Governor of the Reserve Bank of Malawi (RBM), Dalitso Kabambe, has challenged microfinance institutions to further reduce their interest rates following the establishment of the Microfinance (MFI) Hub Company Limited.
Kabambe said the hub, which is an online platform, will facilitate efficient and faster completion of transactions, thereby reducing operation costs of the microfinance institutions.
Speaking when he presided over the launch of the hub in Lilongwe recently, Kabambe said it is worrying that a huge chunk of money available in the country is kept outside the banking system.
"Over 65 percent of our money, which is an equivalent of K159 billion, is outside the banking system. That money has to come and it is the duty of banks and microfinance institutions to mobilise savings. One way of doing that is by offering competitive interest rates," Kabambe said.
He observed that rates currently being offered by microfinance institutions vary between 10 and 11 percent per month, which gets higher when calculated over a year.
"When you annualize the rates, they can become as high as 85 percent. I have challenged them that with the establishment of this company, which will streamline their transactions for lending, then they must reduce their interest rates," Kabambe said.
One of the directors of MFI Hub, Lilian Moyo, said that the platform will integrate and interface with other entities such as national information systems, credit bureaus and international payment networks.
"Many of the Saccos and MFIs were using manual processes, so there were a lot of processes to be done and they could take longer and become expensive.
"The MFI Hub is there as a switch center, where all MFIs and Saccos will link into and reduce their operating costs, which will also enhance the financial inclusion drive, on the part of the customers," Moyo said.
The establishment of the hub has cost $1.3 million, and has been funded by the World Bank and is expected to be serviced through charges institutions will be paying to use the platform.
(Visited 6 times, 6 visits today)
Latest posts by Vanessa Banda
(see all)