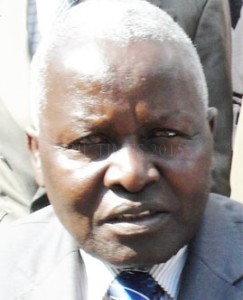 Growers happy with tobacco prices so far
The Tobacco Association of Malawi (Tama), the country's largest grouping of tobacco growers, has expressed satisfaction at the prices being offered for tobacco at the auction floors so far.
Tama president, Reuben Maigwa, said in an interview that despite the poor quality tobacco produced in most parts of the country this year, buyers continue to offer above set minimum prices.
He gave an example of the No-Grade (NG) tobacco which was set at 50 cents (K225) as minimum price but was being bought at 85 cents (K382.50).
Maigwa also said from the four auction floors of Mzuzu, Chinkhoma, Lilongwe and Limbe which he has visited so far, the mixed grade which comprises good and bad tobacco due to poor grading, is being offered at an average of US $1.36 cents or K612.00.
He attributed the development to the high demand the commodity is facing this year as well as the appeal made by the State President Peter Mutharika to the buyers to offer better prices.
"We don't know about the future but so far we are satisfied with what they are offering, it is my hope for the buyers to continue all the way" said Maigwa
Maigwa expressed concern at what he described as pathetic quality that he observed at the Limbe Auction floors and blamed the growers for carelessness in failing to properly grade their tobacco.
Meanwhile, Minister of Agriculture, Allan Chiyembekeza, has warned tobacco growers and intermediate buyers who bring poor graded tobacco to the auction floors that they risk facing the law for the malpractices.
He disclosed that a team comprising of Ministry of Agriculture, TCC and the Agriculture Research and Extension Trust (ARET) officials will with immediate effect follow up on poorly graded bales to trace owners who will be charged with the offence if found negligent.
"If the owner is an intermediate buyer, then the law will take its cause according to the tobacco Act. As you are aware, intermediate buying is illegal in the country," said Chiyembekeza.
He accused intermediate buyers of causing problems
Latest posts by Vanessa Banda
(see all)