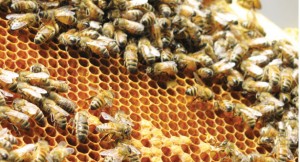 Honey industry gets AU boost
The African Union (AU) has stepped in to support development of the honey industry in Malawi through offering training in bee keeping and honey production to trainers of trainees in the sector.
The industry is said to be currently worth US$2 billion on the global market but Africa's share is only 10 percent and Malawi even less.
Minister of Agriculture Irrigation and Water Development, Allan Chiyembekeza, opened the workshop on Monday with a pledge to intensify awareness among local farmers of the potential business the industry offers.
"We have learnt that there is a huge market, globally, of honey and wax but now it is up to us as a country to take it seriously by raising awareness among our people so that we can increase productivity," said Chiyembekeza.
The Principal Secretar y in the Ministry of Irrigation and Water Development Erica Maganga said government is eager to embrace and develop the sector although there is no data available to quantify the scope and impact of the industry on the economy.
Leader of the AU delegation Narber Mbahin said the training workshop will help build capacity which will in the long term increase productivity levels.
Mbahin urged African governments to invest in the industry which he said has potential to transform nations by alleviation poverty and boosting export growth.
"Africa has the biggest potential to dominate the global honey and wax markets but lack of awareness by the people on the potential of the industry affects productivity and this is why we are coming in to help make countries develop the industry," said Mbahin.
Malawi currently exports its honey to Japan through the One Village One Product initiative.
(Visited 10 times, 10 visits today)
Latest posts by Vanessa Banda
(see all)