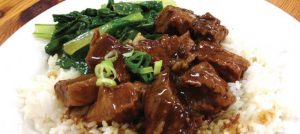 Hope for rice sector | The Times Group
An agreement between Auction Holdings Commodities Exchange, Mtalimanja Rice Factory and potential financiers is likely to boost rice production at a time when the country's production is failing to meet demand even on the domestic market.
The initiative will see farmers growing rice on a commercial basis and targets growers along the Lakeshore districts of Nkhatabay, Nkhotakota, Salima and parts of Dedza.
Among the requirements, potential beneficiaries are being advised to invest in irrigation farming to grow the crop at least twice a year.
The African Institute of Corporate Citizenship (AICC) estimates that the average potential yield for Kilombero rice and Faya are between 4,000 and 5,000 kilogrammes per hectare but that farmers only achieve between 1,500 and 2,000 kilogrammes per hectare.
This has led to a reduction in the income generated by smallholder farmers as the farmers continue to grow less rice than the potential.
"Smallholder rice productivity and consumption is extremely low in Malawi compared to its neighbouring countries. Rain-fed yields in Malawi are around 1,500- 2000 kilogramme per hectare, compared to 2,300 kilogramme per hectare in Zimbabwe and 4,900 kilogrammes in Kenya," AICC reports.
In an earlier interview, agriculturist Felix Jumbe, said the statistics are not surprising as most rice schemes are operational at 50 percent of their full production capacity.
Jumbe further said in the absence of adequate support to encourage irrigation farming, it would be difficult for the country to boost rice production levels to compete well on the international market.
"Farmers in the schemes have no access to finance buying fertiliser and use clean seed to maintain the aroma synonymous with Malawi rice," he observed.
The rice Market in Malawi is dominated by middlemen or vendors as there is no structured market for the commodity.
Further compounding this problem is inadequate storage and milling facilities which forces smallholder farmers, who are the major producers, to sell their rice when it is un-milled hence fail to negotiate for better prices as there is no degree of value- addition to their rice.
(Visited 43 times, 43 visits today)
Latest posts by Vanessa Banda
(see all)