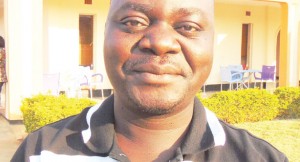 Hope on US$640m Shire Valley Project
After 75 years of being on government development plans, there finally seems to be light at the end of the tunnel on the Shire Valley Irrigation Scheme mega project whose implementation is now being supported by the World Bank and the African Development Bank (AfDB).
Director of Irrigation Services, Geoffrey Mamba, says the World Bank has provided US$6 million while the AfDB has contributed US$1.8 million towards various studies and other preparatory work of the project expected to cost US$640 million covering 42,000 hectares of land between Nsanje and Chikwawa districts.
He was speaking in an interview in Dedza on Friday on the sidelines of a review meeting of draft Communications and Gender mainstreaming strategies for the project.
Mamba said there are a number of studies underway on the project whose implementation is expected to start between 2017 and 2018.
"This is a massive project that could transform food production once implemented," said Mamba.
He said following pre-feasibility studies which started on the project in 2011, various gaps were identified and are now being addressed with funding from the World Bank and the AfDB to prepare the project for implementation.
He said apart from the communications and gender strategies, work is also underway to develop hydro-modeling plans, environmental and social assets plans as well as public private partnership strategies to be used in the implementation of the project
Mamba said the current phase of studies and other paper work will take place in 18 months, starting from March this year.
"After that, it will be full design and implementation of the project," said Mamba.
He said the project is being planned to draw water from Kapichira dam using a gravity fed system – which is cheaper to operate, to water a large piece of land from Chikwawa up to Bangula in Nsanje.
Mamba said apart from working with communities in the cultivation of the land for agricultural production, the project will also involve Illovo Sugar Company which will use the water for its sugar estates.
"Illovo currently uses electricity to power its irrigation system. But once they are connected to this project's gravity fed system, they will release 17 megawatts of electricity which they are currently using to power their irrigation system," said Mamba.
(Visited 26 times, 26 visits today)
Latest posts by Vanessa Banda
(see all)