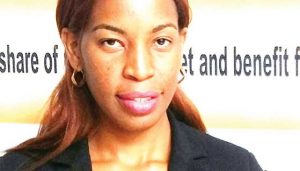 Hopes high as stock market earns K49.55 billion
The stock market is expected to extend its bullish run into the fourth quarter as more improvements are being registered in key economic drivers such as inflation and the exchange rate.
As of September 31, the market had earned K49.55 billon, of which K4.6 billion was realised in the third quarter alone.
Malawi Stock Exchange (MSE) Operations Manager, Esnat Chilije, said, going forward,the market is likely to attract more investments as slowing inflation is giving room to more disposable income.
"Money market rates have gone down, making the capital market more interesting to investors," she said.
Out of the 14 companies listed on the MSE, only two counters registered no movement in the third quarter while the rest reported share price gains.
The price gains were the drivers resulting in an upward movement of the Malawi All Share Index.
The movement arose from an increase in both the Domestic Share Index at 26.65 percent and the Foreign Share Index at 4.32 percent.
In the quarter under review, the turnover velocity measured by the ratio of Total Value of Trades to Market Capitalisation, an indicator of the liquidity of assets traded on the market, was recorded at 0.63 percent higher than 0.36 percent registered in the third quarter of 2016.
The ratio of Total Value of Trades to Gross Domestic Product recorded a liquidity level of 0.13 percent in the review period while during the corresponding period of 2016, liquidity was at 0.05 percent.
In the quarter, MSE also welcomed a new entrant, FMB Capital Holdings (FMBCH)Plc and according to Chilije, in the time the firm has been listed, trades started going through, giving hope to good returns on the market.
FMBCH share price is still at K45.01. The shares began trading on the MSE on Monday, September 18.
(Visited 7 times, 7 visits today)
Latest posts by Vanessa Banda
(see all)