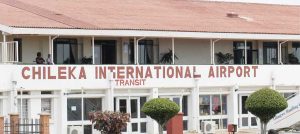 Hopes rise on Aviation Bill
There are hopes that proposed changes to the Civil Aviation Act will help to address some of the challenges facing aviation activities.
Parliament is expected to debate the Civil Aviation Bill in this current sitting which among others includes the proposal to create an autonomous Civil Aviation Authority to meet required international standards for the air transport sub-sector.
Publicist in the Ministry of Transport and Public Works, James Chakwera, said outdated legislation affects regulation of the sector.
According to Chakwera, the proposals which have been made will also help Malawi's aviation industry to be more competitive as the changes have incorporated new developments that have taken place in the sector over the years.
"The establishment of Civil Aviation Authority will ensure proper separation of functions between operations and regulatory functions. This will allow the implementation of all the critical elements of an effective safety oversight system," Chakwera said.
He said the expectations are that by the end of 2017, all key legislation in the sector will have been revised and fully operational.
On challenges the ministry is facing, Chakwera said the effects of climate change leading to rising incidents of flooding have affected the ministry over the years.
He said coupled with lack of funding, floods have constantly damaged transport infrastructure such as roads, rail and bridges.
"The floods of January, 2015 affected over 30 percent of the rail network requiring major rehabilitation and reconstruction. This heavily affected movement of goods and people especially in the areas where they mainly rely on rail network to transport their goods.
"Roads were also affected. The Malawi Flood Recovery Project funded by the World Bank has assisted in improving transport infrastructure. However, the resources are inadequate to address all the damage caused by floods," Chakwera said.
(Visited 72 times, 72 visits today)
Latest posts by Vanessa Banda
(see all)