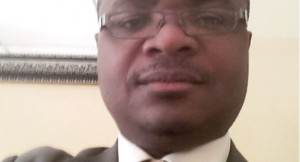 Human Resource bill ready for Parliament
The Institute of People Management Malawi (IPMM) says it will this month present to the Ministry of Labour a draft piece of legislation which seeks to guide the practice of human resources in Malawi.
The Institute has for the past two years been lobbying government to enact the bill into law.
IPMM president Crispin Chikwama said the Bill will bring order to the profession so that only qualified personnel will be allowed to practice.
Chikwama was speaking in Blantyre during the IPMM annual dinner and dance which was this year held at Mount Soche in Blantyre.
He said the Institute hopes that the bill will soon be presented to Parliament to cement efforts to professionalise the practice of people management in Malawi by placing clear standards to guide it.
"At the moment, anyone can just wake up and begin to practise people management. We want to put a stop to that by bringing order and professionalism to the practice of human resource management, "he said.
Guest of honour at the event Phillip Madinga, who is FDH Chief Executive Officer said most organisations in Malawi do not recognise the key role that the human resources function plays in executive management.
Madinga asked business leaders to start listening to their human resources staff saying they play a crucial role in defining the success of businesses.
"As leaders, we often forget the importance of human resources," he said.
IPMM is a professional body whose major objective is to promote human resource management in Malawi. It has been operating in the country for over 30 years since its incorporation on May 19, 1984.
(Visited 9 times, 9 visits today)
Latest posts by Vanessa Banda
(see all)