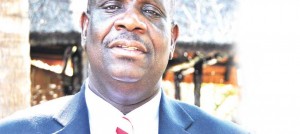 Ibam demands sanity in land deals
The Indigenous Businesses Association of Malawi (Ibam) has said sanity should prevail in the way councils handle prime land to avoid squeezing out locals from cities and town.
Speaking during Times Breakfast Live programme on Times Television, Ibam President Mike Mlombwa, said it is unfortunate that most of the prime land in cities and towns has been sold to foreigners, at the expense of Malawians.
Mlombwa said the development is driving Malawians away from towns and cities.
"Something should be done to ensure that Malawians also get an opportunity to own prime land in cities and towns," Mlombwa said.
He said he would seek an audience with President Peter Mutharika to discuss how best this issue could be resolved.
"We cannot proceed like this. Malawian businesses are crying because they can't access prime land where they can build their business premises," Mlombwa said.
Ibam's concern comes weeks after New Zealand announced it would ban foreign buyers from purchasing existing homes in the country in an effort to cool soaring property prices.
Prime minister, Jacinda Ardern, said the ban only applied to non-residents.
New Zealand is facing a housing affordability crisis which has left home ownership out of reach for many.
Low interest rates, limited housing stock and immigration have driven up prices in recent years.
Foreign ownership and a housing shortage in New Zealand's big cities were prominent issues in the run-up to the September election, which saw the end of nine years of rule by the conservative National Party.
"We have agreed on banning the purchase of existing homes by foreign buyers," Ardern said, while also announcing plans to slash immigration and focus on job creation.
Land Minister, Anna Kachikho, could not be reached for comment.
(Visited 1 times, 1 visits today)
Latest posts by Vanessa Banda
(see all)