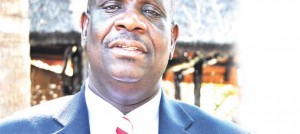 Ibam itches for 2016 Malawi Investment Forum
The Indigenous Businesses Association of Malawi (Ibam) says it has very high expectations from the forthcoming Malawi Investment Forum (Mif).
After hosting the inaugural Mif in Lilongwe last year, the country is expected to hold the second forum of its kind from October 10 to 11.
This will be the third forum that the country has organised this year after the China- Malawi Investment Forum held in Lilongwe and the Financiers Forum held in Blantyre.
Speaking in an interview on Thursday, Ibam President Mike Mlombwa said investment foras provide platforms where locals could form partnerships with foreign investors.
"This is a great opportunity for indigenous businesses to hunt for partnerships with investors from first—world countries. We hope that, if we join hands with the foreign investors, we can take Malawi to greater heights," said Mlombwa.
He expressed hope that the foreign investors will take more time to listen to various bankable projects from the locals.
"Of course the country is facing a number of challenges but still there are plenty of business opportunities for entrepreneurs.
"We hope our foreign counterparts will not focus much on country risk rather than looking at the opportunities available," said Mlombwa.
According to the Malawi Investment and Trade Centre (Mitc), last year 's investment forum managed to sell Malawi in terms of the abundant investment and trade opportunities that are available in the country and it probably ignited the interest of investors to come and invest in Malawi.
Mitc said this year's event has been designed as a market place for project promoters as well as exporters.
It further said bankable projects from both public and private sector have been packaged and will be marketed during the event, adding that a total of 15 projects from the public sector and 20 projects from the private sector have been earmarked for the Mif 2016.
(Visited 31 times, 31 visits today)
Latest posts by Vanessa Banda
(see all)