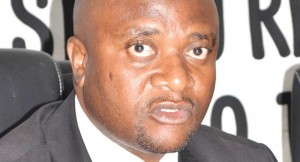 Ibrahim Matola appointed to Africa power board
Former minister of energy in the Joyce Banda administration, Ibrahim Matola has been appointed member of the Power and Electricity World Africa Advisory Board.
The advisory board is a body that provides strategic advice to over 26 power utility organisations in Africa.
Matola said the board is a perfect platform to shape the future of the African energy sector.
He added that his presence on the board will benefit Malawi as he will strive to push power agendas that will see reduced power outages in the country.
"I will try to apply some of the techniques which I used when I was minister of energy. Stakeholders should be involved at regional level and these include judiciary and police," he said.
Matola further said for Malawi to achieve reliable electric national projects should be turned to regional projects so that they do not get disrupted by political power changes.
"Malawi signed the regional integration agreement and this should be taken very seriously so that we are able to tap power from within the region. As a country, we should strive that by 2020, Malawi should be able to export its power to other countries," said Matola.
He said the board is currently strategizing for the 2016 world Africa power conference whereby leaders in the industry showcase their products, services and solutions at Africa's largest power and energy exhibition.
Matola said the conference will provide a platform for power utilities to learn about the latest advancements in the power and energy industry.
(Visited 53 times, 53 visits today)
Latest posts by Vanessa Banda
(see all)