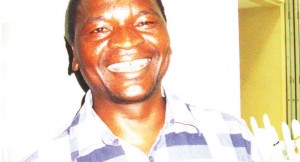 Icam for sustained economic progress
The Institute of Chartered Accountants in Malawi (Icam) says sustained economic growth remains the single most important determining factor for improved people's living standards in the country.
Speaking on Friday in Blantyre during an Annual Dinner for the institute, Icam president Chiwemi Chihana said although Malawi has registered some economic achievements over the past few months, there remains tremendous work to be done if the country is to progress out of poverty.
"We need to reflect on this position and think of how best we can take advantage of the strides we have made so far to drive our economic growth to greater heights," said Chihana.
"We need to think of how best we can optimise the opportunities before us to accelerate economic growth in Malawi," he added.
On the 2015/2016 budget, Chihana said it was unusual that the budget has more resources for recurrent expenditure at K674.6 billion and less resource for development projects at K224 billion.
"In a normal set up, the development budget should have been more to reflect wealth generation and sustainable growth," said Chihana.
"We need infrastructure development in this country if our growth ambitions are to be achieved and realised and off-budget support from development partners will make a difference," he said.
He, however, expressed optimism at the country's economic prospects despite the floods and dry spells of early this year and food shortages expected in the coming months.
Chihana said the institute is confident that the trend of falling inflation, low fuel prices and stable currency will continue in the coming months, if not, years.
He observed that despite the natural setbacks that hit the country at the beginning of the year, Malawi's inflation has decelerated from 24.2 percent in December 2014 to 18.3 percent in April 2015.
Chihana said, however, that Malawi has so much potential.
"There is so much potential in agriculture and tourism with our fertile land and the lake which is the only largest body of fresh water in Africa," he observed.
"It only requires change in focus of current policy to allow strategic allocation of resources and effective service delivery and ease constraints in support infrastructure including electricity, water and transport," said Chihana.
This, he said, can be achieved through political will and a dynamic leadership style to unlock the potential that the country has.
"We have to work for future generations," said Chihana.
(Visited 1 times, 1 visits today)
Latest posts by Vanessa Banda
(see all)