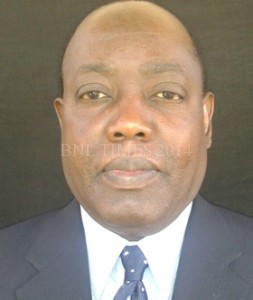 ICT firm to introduce charge cards in Malawi
Malcom Limited a newly established ICT driven company wholly owned by Malawians, is set to introduce employee charge cards for use by salaried employees when paying for goods and services without interest charges. The company has already secured authorization from the Reserve Bank of Malawi (RBM) to start offering the service in the country. Washington DC-based Malcom Limited chairman, Francis Kajumo, said the cards – to be branded MobiMax, will be fully operational once the company has complied with the final requirements of procedures that constitute a pilot programme.
He said employers will be issuing the card to their employees who will be allowed to use credit of up to 30 percent of their salary and shall repay their liabilities through payroll deductions.
"The company can give this card to employees, as a fringe benefit, to use to pay for goods and services, more especially during mid month crises and repay the amount through deduction from their next salary," said Kajumo.
"We realise that there are sometimes when money is very tight, especially during the mid month period and when an employee has a crisis. Employee can use the charge card as a convenient, safe and secure option instead of borrowing," explained Kajumo.
Malcom Limited, said Kajumo, shall offer two types of cards for both personal and corporate use with a distinct audit trail that allows the company to control expenditures.
The card's administrative software platform ensures security by monitoring and managing credit limits, secure usage, and auditing on real time basis.
A company, said Kajumo, can just set a limit for allowances and other expenses for their employees who are going out of station for work and the employees can use the card to buy fuel, pay for accommodation and food
"It is easier for a company to monitor and audit transactions through this card," said Kajumo.
Use of the card will only attract transactional fees, similar to auto teller machine charges, and an optional SMS charge if a cardholder chooses to subscribe to get an SMS whenever the card is used for a transaction.
Malcom Limited has engaged several retailers and services providers and will provide them with Point of Sale Devices (POS) which will be maintained by the company.
The company is owned by Malawian entrepreneurs based in the United States of America and will be run by Malawi based professionals.
Latest posts by Vanessa Banda
(see all)