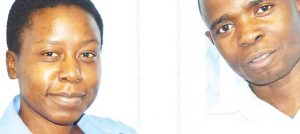 Ictam introduces membership cards | The Times Group
Information and Communications Technology Association of Malawi (Ictam) has introduced membership cards to ensure that members abide by the association's code of conduct when executing their duties.
The membership cards are categorised into three, thus student, professional and corporate members.
Registration fee for students has been pegged at K10,000, whereas individual professionals will be required to pay K50,000.
Corporate membership is at K250,000 whereas professionals under this category [corporate] will be parting ways with K25,000 to become registered members.
Ictam president, Wisely Phiri, said the move is also aimed at keeping track of its members.
"As you are aware, no company can run without ICT. ICT professionals are at the heart of company operations and this means they have access to various types of data. This demands professionalism from these ICT professionals. Ictam members subscribe to a professional code of conduct which requires them to work with the highest integrity. These cards will give the companies assurance that one is an Ictam member and that they subscribe to our professional code of conduct," he said.
Phiri said, following introduction of the membership cards, companies will no longer need to ask from Ictam for references on small issues as they can check if someone is a member using the cards.
"The cards have links to Individual Qualification Records (IQR) and are valid for one year, which means they will have to be renewed every year as Ictam membership is annual," Phiri said.
He further appealed to companies to register as corporate members and have their ICT professionals be part of the project
"Registration forms can be received by emailing [email protected] or [email protected]," he said.
(Visited 91 times, 91 visits today)
Latest posts by Vanessa Banda
(see all)