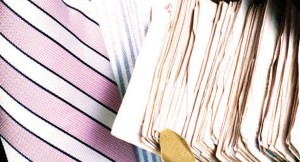 Illicit transfers cripple Malawi
Malawi continues to lose a lot of money through illegal transfers to foreign countries, with a new study by the Global Financial Integrity (GFI) estimating that close to 16.9 percent of Malawi's Gross Domestic Product (GDP) is being externalised through illegal money transfers.
In the report, the Washington DC-based research and advocacy group has since listed Malawi among countries that would struggle to attain the newly adopted sustainable development goals due to huge resources being lost by the country through illicit capital flight.
In the report, GFI says the illicit outflows include development aid meant to eradicate poverty which is being stolen and transferred to other countries by few individuals.
The study found that out of 82 lowest-income countries, 20 see funds equivalent to more than 10 percent of their annual economic production leave their countries illegally.
The GFI attributes the problem to actions of corrupt officials and lax customs practices which, it says, have enabled people to easily launder money through international financial systems.
The last United Nations General Assembly officially adopted illicit financial flows as part of the sustainable development agenda, marking the first time that illicit financial flows are considered a part of the development equation.
In a statement, GFI said the move is likely to help developing countries like Malawi where capital flight have greatly compromised the development agenda.
Illicit financial flows are estimated at close to US$1 trillion per year globally and the move of incorporating them into the development agenda has been described as momentous in development efforts across the African continent as illicit movement of money is said to have slowed efforts of poverty alleviation in many developing nations.
According to a report by the African Development Bank, many African countries, including Malawi, have the capacity to primarily finance their development needs but suffer a hemorrhage of funds through illicit financial flows.
(Visited 1 times, 1 visits today)
Latest posts by Vanessa Banda
(see all)