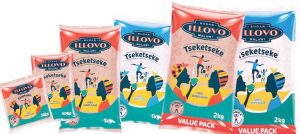 Illovo assures stable sugar supply
Illovo Sugar Malawi Limited has said it has enough stocks of sugar to take the country through the lean period.
Illovo Communications Manager, Irene Phalula, said the company has in stock 260,000 tonnes of sugar against a domestic consumption of 160,000 tonnes.
According to Phalula, this is enough to meet demand through to the beginning of the 2018/19 milling season.
"Annually, we observe the off-crop season between November and April during which time the company carries out maintenance works while waiting for a cut-off in the rainy season," she said.
"This [quality of] sugar is enough to take us through the lean period until crushing resumes in May next year. Consumers should not panic; the country will not experience any sugar shortages as was the case before," she said.
In May this year, the market experienced sugar scarcity that resulted in vendors hiking prices.
Following the hike, consumers were forced to part ways with K1,200 for a one kilogramme packet of sugar, whose normal price was then at K660 per packet.
(Visited 2 times, 2 visits today)
Latest posts by Vanessa Banda
(see all)