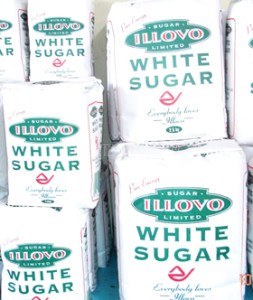 Illovo clarifies erratic white sugar supply
Illovo Sugar Malawi says the erratic availability of white sugar on the market is not on account of production challenges but because consumer preference has over the years tilted in favour of brown sugar.
Spot checks done by The Business Times in main retail stores and hawkers around Blantyre revealed that white sugar was not readily available with most of the shops stocking only brown sugar.
But, according to Illovo's Public Relations Officer Ireen Phalula, demand for white sugar in the country has steadily declined with most Malawians developing more taste for brown sugar.
"Availability on the market is largely determined by the preference of traders who have shown a tendency to order more brown sugar than white sugar. Illovo simply responds to market requirements by producing sugar which will meet customer demands," Phalula said in an interview.
She says, however, over the past years, 80 percent of Malawians consumers have shown preference for brown sugar while only 20 percent buy white sugar, a situation she says is a complete reversal of the trend in the past.
"This change in consumption trend is not only specific to Malawi but it has also been observed in the other countries within the region," she said.
Phalula says, however, Illovo is stocking the 1kg pre-packs of white sugar at its estates in reasonable quantities to meet any demand that will arise.
Latest posts by Vanessa Banda
(see all)