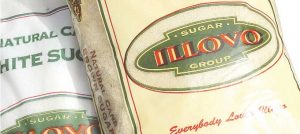 Illovo expects higher profits | The Times Group
Illovo Sugar Malawi says that its profit after tax for the year ending March 31 2017 is expected to be at least 60 percent higher than the prior period.
A statement posted on the company's website attributes the good result to a more stable domestic consumption market and structural cost changes implemented across the business.
In the current financial year, Illovo Sugar (Malawi) Limited has also changed its accounting policy for the valuation of sugar cane roots following t h e amendmen t o f International Accounting Standard 41 (IAS41) which now permits the valuation of such assets at cost less accumulated depreciation.
"The increase in the company's profit after tax for the year ending March 31 2017, including this change of accounting policy, is expected to be at least 200 percent higher than that achieved for the year ended 31 March 2016 as restated," Illovo said.
However, the results are expected to be published in June following their review and approval by the company's Board of Directors.
Illovo Sugar Malawi is also listed on the Malawi Stock Exchange. Last year, Illovo Sugar Malawi reported a 22 percent decline in end of year profit due to what its directors said low sugar production and adverse weather conditions that hit the country at the onset of 2015/16 season.
Illovo said the 2015/2016 unfavourable weather conditions resulted in inconsistent supply of both water and electricity for irrigation purposes which eventually impacted on crop yields and contributed to widespread pest infestations of the already stressed crop.
(Visited 45 times, 45 visits today)
Latest posts by Vanessa Banda
(see all)