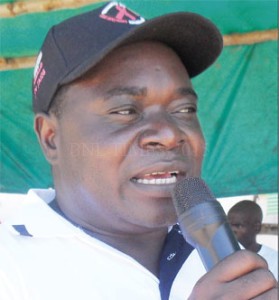 Illovo in HIV open day
Illovo Sugar Company says the country needs to intensify HIV and Aids awareness campaigns to win the battle against the spread of the virus.
Illovo said this in Nchalo, Chikwawa, on Saturday during an HIV and Aids open day to bring awareness to its employees and the general public on the need to know more about the pandemic.
Nchalo estate's medical doctor Albert Mkumbwa said although a lot of people are aware of the dangers of HIV, still more people show ignorance on the same.
"Today, we can say the prevalence rate at Nchalo is at 3 percent from 10 percent last year, but that does not mean it's going down, this is only for those that came for testing. There are still more others who still do not know the importance of being tested.
"In this age, it is alarming to hear somebody asking to be paid before they get tested, it says a lot about how much we need to intensify awareness," said Mkumbwa.
Master Jaston, a member of staff who testified being HIV positive, said the problem that people living with the virus face is lack of nutritional support.
"The money that we get cannot make us afford meals that constitute the required nutrition content, and the work we do as casual workers requires a lot of energy and food," said Jaston.
Among other activities, there was voluntary testing and counselling, traditional dances, live band performances, poetry recitals and drama.
The theme of the event was 'Getting to Zero HIV/ Aids Related Deaths'.
Latest posts by Vanessa Banda
(see all)