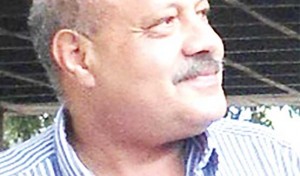 Illovo praised for bridging skills gap
Malawi government has commended Illovo Sugar Malawi Limited for its commitment to skills development at a time when most companies are shutting down and reducing their workforce in light of the prevailing economic challenges.
Secretary for Home Affairs and Internal Security, Bestone Chisamile, said programmes like Illovo Sugar Malawi's Managers in Training (MIT) which seeks to impart skills to young graduates, help support government's national agenda to give Malawi comparative advantage in the region through human resource development.
"This is the reason why government is developing community colleges and expanding on the tertiary education system in order to achieve this strategic national objective," he said.
Chisamile said government attaches great significance to skills development because it realises that Malawi needs to develop expertise to manage and operate business ventures without compromising on standards.
"The management training programmes that you run will, therefore, impart the necessary knowledge and skills to achieve that," he said.
Illovo Malawi Managing Director, Ray de Allende, said Illovo depends on technical expertise of its people in the cane production and supply chain to continue supplying sugar on the market.
"The nature of our sugar milling and processing business calls for specialised technical and managerial skills. It is not just the sophistication of machines, our competitive urge is found in the capacities and attitudes of our skill base," he said.
According to Allende, Illovo spends close to K15 million to train one candidate and impart specialised training and development specific to the sugar industry.
"That we do not do this just as a public relations exercise is evidenced by the number of graduates from this programme who currently occupy managerial positions in our company. The MIT programme also demands a meaningful financial investment in developing these young managers," he said.
The Illovo MIT programme exposes trainees to high quality training covering technical, managerial and business competencies required to be world class managers. It includes mentoring programmes.
(Visited 23 times, 23 visits today)
Latest posts by Vanessa Banda
(see all)