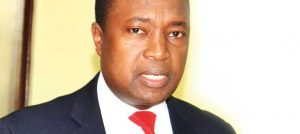 IMF approves $15.4 million disbursement under ECF
By William Kumwembe:
Malawi on Thursday passed the International Monetary Fund (IMF) test as the fund's executive board approved disbursement of $15.4 million under the Extended Credit Facility (ECF) programme.
The approved amount is part of the $108.2 million to be disbursed over a three-year period.
The three-year arrangement was approved in April 2018 to support the country's economic and financial reforms.
The IMF Executive Board also approved a request for modification of the end- December 2018 performance criteria on reserve money, net international reserves of the central bank and the primary fiscal balance.
Following the Executive Board meeting, IMF Deputy Managing Director and acting Chair, Tao Zhang, said: "Malawi's programme performance has been satisfactory."

"Program-supported structural reforms advanced and most performance criteria were met, with significant over-performance in international reserves and reduction in the Reserve Bank of Malawi (RBM) holdings of government securities," Zhang said.
However, Zhang said the fiscal position deteriorated due to larger than expected maize purchases—after poor harvests in some parts of the country— as well as increased spending to ensure safe elections and payments of past arrears.
The fund said advancing structural reforms and improving governance and transparency would be critical to attaining strengthened economic outcomes.
Reacting during the opening of the 2018 Economics Association of Malawi (Ecama) Annual Lake Conference in Mangochi District Thursday, RBM Governor Dalitso Kabambe, said the IMF board's nod signifies confidence.
"As a matter of fact, for some of the performance criteria, the country had performed exceptionally well. What a delight," Kabambe said.
The ECF – supported programme is aimed at entrenching macroeconomic stability and foster higher, more inclusive and resilient growth.
Latest posts by Vanessa Banda
(see all)