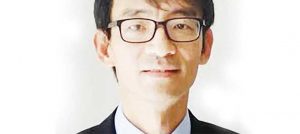 IMF backs proposed K5,000 banknote
The International Monetary Fund (IMF) has backed Malawi's idea to introduce a K5,000 new banknote, saying a higher denomination note can bring convenience to economic transactions that involve cash.
In an interview on Thursday, IMF Resident Representative Jack Ree said, while there are worries that the K5,000 note may trigger inflation, there is no empirical evidence that corroborates such a worry.
He, however, pointed out that the new note would attract a modest level of printing costs which would affect central banks profit.
Ree added that larger denomination notes also make it harder to fight illicit trades money laundering and corruption.
"Therefore, it's a mixed bag and we should set a limit at some point in how high the nation wants to go in terms of denomination. Setting the limit can be guided by a cost-benefit analysis and other countries experiences," Ree said.
IMF has since said Malawi's economy is continuing on its path of stabilisation and the institution predicts a growth of between 4 and 5 percent this year.
Minister of Finance, Goodall Gondwe, recently said the introduction of the new banknote would make it easier for people to carry and also act as a cost-cutting measure.
Gondwe further said the introduction of a K5,000 note will serve Malawi's foreign currency reserves since it costs $8 million to order new banknotes.
However, some economists said the development meant that the K2,000 note, the highest note now, has lost value.
(Visited 24 times, 24 visits today)
Latest posts by Vanessa Banda
(see all)