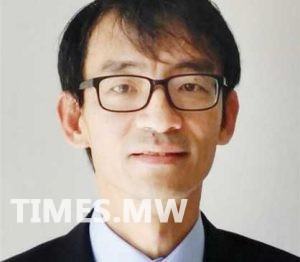 IMF cautions government on public expenditure
By Chimwemwe Mangazi:
The International Monetary Fund (IMF) has said it expects the government expenditure to remain consistent with the Extended Credit Facility (ECF) programme ahead of the May 2019 elections.
IMF Resident Representative, Jack Joo Ree, said in an interview Wednesday that, since 1994, the local economy has been facing the risk of high inflation every election year.
"There is a strong connection between election-related spending and the risk of inflation," Ree said.
He said the fund expects the Treasury to deploy strong remedial measures to address budget deficit.
Malawi's fiscal deficit was projected to widen from an estimated 3.7 percent of the Gross Domestic Product (GDP) in 2016/17 fiscal year to 4.4 percent of GDP in 2017/18 due to increased expenditure and revenue under-performance.
"We recently completed the first review of the programme where Malawi was found to be on track and the second review is coming soon and it's going to be very important, especially to stay on course on the agreed fiscal programme and I am hopeful that the government officials will do the needful," Ree said.
Minister of Finance and Economic Planning, Goodall Gondwe, said Treasury knows what needs to be done to remain on track.
He said the government is working towards sustaining economic stability.
"He (Ree) is right and we are going to do that. We agreed with the IMF that our spending is going to be in line with our plans and we are going to stick to that," Gondwe said.
In a recent interview, Reserve Bank of Malawi spokesperson, Mbane Ngwira said the central bank would maintain a prudent monetary policy stance in line with the ECF programme provisions.
Latest posts by Vanessa Banda
(see all)