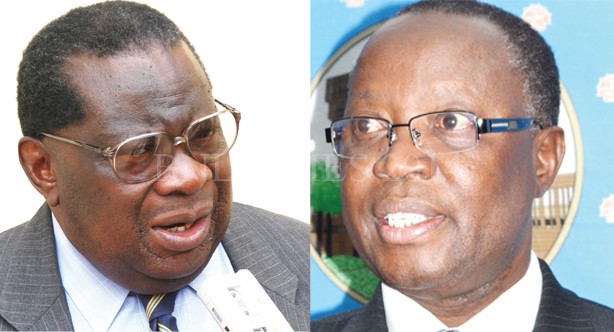 IMF Continues To Give Pointless Advice To Malawi Government
The International Monetary Fund (IMF) has advised the Malawi Government to exercise greater control over spending commitments in line with available financing to avoid the accumulation of additional debt.
The IMF says containing spending within approved ceilings would allow fiscal policy to be supportive of monetary policy and mitigate the impact of inflation on the most vulnerable segments of the population.
In a statement released after a team from the IMF visited Malawi recently to discuss the fifth and sixth reviews under Malawi's Extended Credit Facility (ECF) arrangement, the body noted that policy implementation continues to take place under difficult circumstances.
It observed that shortfalls in budget support due to the "cashgate scandal" have led to challenges in the execution of the previous and current year's budget, with increased recourse to costly domestic financing and the accumulation of significant domestic debt.
"At the same time, the exchange rate has weakened considerably, exacerbating inflationary pressures. The depreciation is in part seasonal, as the economy has entered the "lean season" where export-related foreign exchange receipts are low. However, this has been compounded by ongoing shortfalls in budget support," says the IMF.
The mission, led by Oral Williams, held discussions with Finance Minister Goodall Gondwe, Reserve Bank of Malawi Governor Charles Chuka, Secretary to the Treasury Ronald Mangani and other senior government and RBM officials.
The IMF says the discussions focused on the policies necessary to return the economy to a strong, non-inflationary, and inclusive growth trajectory.
"Significant agreement has been reached in a number of important areas. These include on fiscal policy, where the authorities intend to follow a restrained stance, and on monetary policy, which will remain tight until inflation returns to a clear, declining trend," says the IMF.
The IMF further notes that despite a favorable outlook for international food and fuel products, the policy actions required to bring inflation to single digits would likely entail some slowing of economic growth in 2015.
It says, assuming a successful resolution of remaining issues, it is anticipates that a request to complete the Fifth and Sixth reviews under the ECF-supported programme could be submitted for consideration by the IMF's Executive Board in early 2015.
When contacted, Ministry of Finance Spokesperson Nations Msowoya promised to come back to comment over the findings.
Latest posts by Vanessa Banda
(see all)