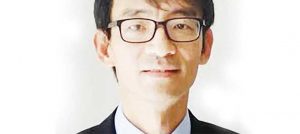 IMF forecasts stable inflation beyond 2018
By William Kumwembe:
The International Monetary Fund (IMF) has projected a solid downward trajectory of inflation beyond 2018, converging at 5 percent in the long term.
The Bretton Woods institution has since said it expects Malawi's inflation to average 9 percent this year, in line with an earlier projection by Reserve Bank of Malawi (RBM).
IMF says it expects inflation to close at 9.5 percent by end of 2018.
Ironically, the outlook comes at a time inflation has continued on an upward spiral in the past three months, hitting 9.5 percent in September 2018.
RBM said headline inflation is expected to continue rising in the next few months, saying pressures would emanate from the 20 percent electricity base tariff increase and 5 percent fuel pump price hike effected in October 2018 as well as pressure on maize.
But responding to an emailed questionnaire, IMF Resident Representative, Jack Ree, said, overall, inflation has behaved better than what was expected before 2018 began.
Ree said, back then, IMF was worried about the possibility of major inflation reversal based on Malawi's unfortunate history of repeated rise of inflation volatility and the unfavorable base-effects—like maize price was abnormally suppressed in 2017 and its natural unwinding was expected to push food price inflation.
"However, inflation has fared remarkably well so far. This expected path is consistent with an annual average inflation of around nine percent this year," Ree said.
He said, if Malawi manages to maintain inflation at close to single digit this year, 2018 will mark the second consecutive year of winning Malawi's war on inflation.
Ree said the current gains in inflation fight are not an outcome of mere luck but reflect robust changes in the quality of macro-economic policy—a key to make favourable inflation performance sustainable.
He then called on the government to be prudent if it is to sustain registered gains.
"There is no silver bullet in inflation fight. We just need to be persistent and vigilant. We also need to have a credible framework of monetary policy," Ree said.
To attain the goals, Ree said RBM should be given a clear mandate for inflation fight and autonomy to pursue it without, stranded by political interference.
He said the central bank should also be able to engender a virtuous circle of trust by communicating its policy intention well and proving its seriousness through action.
Latest posts by Vanessa Banda
(see all)