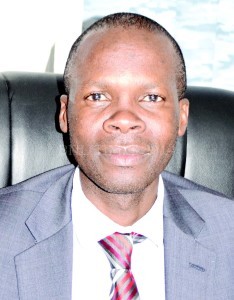 IMF Mission in mid-Dec for economic scrutiny
IMF Mission in mid-Dec for economic scrutiny
Malawi will have to wait a little longer before the International Monetary Fund (IMF) determines the country's fate on a possible disbursement of an extra US$40 million under the Extended Credit Facility (ECF) programme.
This follows a postponement by the fund to complete its fifth and sixth reviews under the ECF programme which were declared off track last November.
Government asked for more time to iron out challenges the economy has been facing which impacted heavily on its performance in line with the IMF's programme.
A mission team from Washington is now expected in the country between 10th and 17th December to complete the reviews.
Upon completion, a verdict would be made by the fund's board in Washington early next year on whether to disburse an extra US$40 million in line with the fifth and sixth ECF reviews outcome.
Treasur y says most of the concerns the fund's mission raised at the end of its November reviews have since been addressed.
The challenges included cash gate aftermaths which had already cost Malawi its budget support from development partners.
"The mission is meant to review the quarterly fiscal performance and this is a follow up mission to the last review made in November.
"The team will also assess developments in the monetary sector and we remain optimistic to have
positive strides this far," said Ministry of Finance spokesperson Nations Msowoya.
The IMF team is expected to hold discussions with Finance Minister Goodall Gondwe, Reserve Bank of Malawi (RBM) Gove r nor Charl e s Chuka, Secretary to the Treasury Ronald Mangani, other senior government officials, national stakeholders, and Malawi 's development partners.
Led by new Malawi mission Chief Oral Williams, a team from the fund visited Lilongwe from October 29 to November 12 to conduct discussions for the fifth and sixth reviews under ECF arrangement.
Latest posts by Vanessa Banda
(see all)