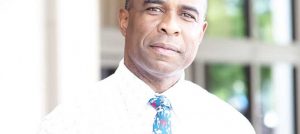 IMF urges fiscal prudence | The Times Group
The International Monetary Fund (IMF) has urged Malawi authorities to maintain fiscal prudence and control of public spending at a time when Parliament is in session for the 2016/2017 Mid-Term Budget Review.
IMF Mission Chief for Malawi, Oral Williams, said the challenge for the government is how to contain spending in line with available financing but not leaving out social issues to meet development objectives.
"Malawi is a strong performer on the revenue side, sitting comfortably above the median revenue collected by Low Income Countries in Sub- Saharan Africa," Williams said.
He further advised Malawi authorities to ensure that the budget should be based on available financing so as to contain inflation.
"When the deficit is financed by the central bank printing money, these actions debase the value of the kwacha, lead to lack of confidence in the currency and higher imported inflation. Inflation as we know can be a heavy tax on the poor," Williams said.
Two weeks ago, IMF said Malawi needs to consolidate initial progress in public financial management reforms and complete outstanding benchmarks in the area so it attracts donor confidence.
For IMF, sound fiscal institutions and public financial management systems are essential if low-income countries like Malawi are to benefit from scaled-up aid and that such countries should prepare an action plan for strengthening their financial management systems.
Williams further said Capital Hill should safeguard medium-term fiscal discipline and know that debt sustainability is necessary by improving revenue mobilisation and expenditure efficiency and creating fiscal space for social spending in pursuit of Malawi's sustainable development goals.
Meanwhile, the IMF team is also expected to visit Malawi in March for a follow-up mission regarding the ninth review under the Extended Credit Facility (ECF) which runs up to June 2017.
(Visited 52 times, 52 visits today)
Latest posts by Vanessa Banda
(see all)