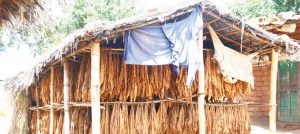 Import cover surges above 3 months
Malawi's import cover has jumped above the internationally accepted three months of imports, thanks to the continued inflow of tobacco dollars, The Daily Times has established.
According to the Reserve Bank of Malawi (RBM) financial market development report for August 4, 2017, gross official reserves increased slightly during the week ending July 28 2017 compared to the week before.
"As at August 2 2017, gross official reserves stood at $695.93 million or 3.33 months of imports," RBM says.
Speaking during a Malawi Stock Exchange symposium held in Blantyre recently, RBM Governor, Dalitso Kabambe, said it is the central bank's expectation to maintain reserves at that level into the foresee able future on the backdrop of donor inflows as well as improved domestic exports.
Despite improvements in the supply of the green buck, the kwacha has remained relatively stable since late last year at around K724 to the dollar, raising questions on whether the monetary authorities have abandoned the floating exchange rate regime.
Traditionally, the foreign exchange market in Malawi follows a seasonal pattern. The trend over time has shown that during the tobacco selling season there is an increase in supply of US dollars and this leads to significant appreciation of the kwacha.
In its second quarter economic report, investment management and advisory firm, Alliance Capital, noted that with the flexible exchange rate regime in full force, the recent behavior of the kwacha in 2017 against the US dollar leaves one wondering whether the kwacha has proved to be a divorcee from economic theory.
"Granted, economic theory suggests that when supply of a commodity outstrips demand, the price of that commodity is likely to fall holding other factors constant.
"In this case, when there's an influx of US dollars in the foreign exchange market, it is expected that the price of purchasing those dollars should be going down holding other factors constant. In simple terms, in such circumstances the kwacha is said to appreciate against the dollar," Alliance Capital said.
It further noted that with the private sector's demand for the dollars being low on account of high lending rates let alone a poor performing economy which now shows signs of recovery, it was expected that the onset of the tobacco market will see the kwacha significantly appreciate against the dollar.
"However, the kwacha has been trading at K724 to a dollar since November 2016.This trend raises number of questions. Have the authorities, in this case the RBM abandoned the flexible exchange rate regime?
"Has the kwacha and dollar finally found an equilibrium value? If the observed trend is on account of the latter, equilibrium in the kwacha-US dollar market must be good news to the private sector, the farmers and the economy in general," said Alliance Capital.
RBM Spokesperson, Mbane Ngwira, could not be reached for comment on Alliance Capital's observations.
(Visited 60 times, 60 visits today)
Latest posts by Vanessa Banda
(see all)