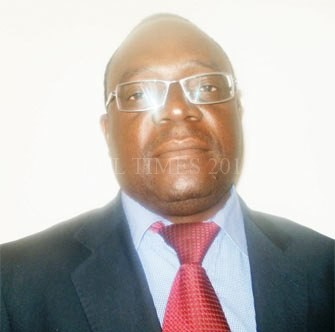 Indebank client base grows by 40 percent
Indebank client base grows by 40 percent
Indebank says it has registered a 40 percent boost to its customer base this financial year.
The bank's Head of Personal and SME Banking Howa r d Bowa said this is partly on account of its attractive interest rates and fair customer services. Base lending rates for the bank are currently pegged at 37.5 percent.
"We estimated at the beginning of this year to grow our customer base by 40 percent and we are happy to have achieved that target," said Bowa on the sidelines of the final draw of the Phindu promotion.
Commenting on the overall increase in bank lending rates during the course of the year, Bowa said the trend was as a result of various economic variables including the jump in headline inflation.
"The economy demanded that the rates be adjusted and that greatly influenced the bank rates," he said.
Bowa said Indebank anticipates a favour able environment and stability in various economic indicators in the coming year.
The operating environment in 2014 has been tough to most businesses as the economy grappled with various challenges including the cashgate scandal, local currency depreciation and interest rates volatility.
Latest posts by Vanessa Banda
(see all)