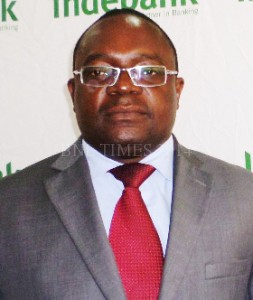 Indebank launches Phindu Promotion
Indebank plans to end the year on a high note by availing its customers a chance to win prizes in the Phindu Promotion, launched on Thursday at the bank's head offices in Blantyre.
Indebank Head of Personal and SME Banking, Howard Bowa, said the aim of the promotion is to encourage existing and prospective customers to open accounts.
"The promotion is premised on our premium and high interest Senior Citizens and Abwenzi Savings Accounts. Our main focus is to let customers have these accounts and get 'phindu' (benefit) from the promotion," he said.
Bowa said the name "phindu" was carefully chosen because the essence of the campaign is to ensure customers gain immediately after opening an account.
"After opening an account, customers will receive a branded pack, they will profit from attractive interest rates for saving followed by a chance to win the grand prize in the promotion," he said
The promotion is set to run from October 16 to December 22, 2014. The grand prize of the promotion is a trip of four for a weekend at Sunbird Livingstonia Beach with all meals paid for.
All new and existing Senior Citizens and Abwenzi Savings account holders who build their balances to K100,000 or more on top of the minimum deposit by the end of the promotion qualify to stand a chance to win the grand prize.
Latest posts by Vanessa Banda
(see all)