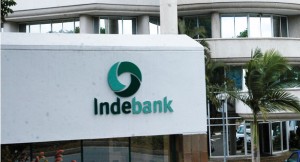 Indebank sale awaits government approval
The completion of government's sale of some shares in Indebank now rests in the hands of Finance Minister Goodall Gondwe after completion of negotiations between the Public Private Partnership Commission (PPPC) and the National Bank of Malawi (NBM) which was opted as a preferred bidder a few weeks ago.
PPPC Chief Executive Officer Jimmy Lipunga confirmed in a telephone interview on Monday that the commission had completed re-negotiations with the bank on the offer.
He could, however, not reveal outcomes of the negotiations saying they would be made public upon review by the Ministry of Finance.
"What I can confirm is that the negotiations went on smoothly and the outcomes were fruitful," said Lipunga.
He said the recommendations have now been sent to Capital Hill where documents will be reviewed by the Ministry of Justice, with the Ministry of Finance having the final say.
He said it is only after the review process by government has been completed when the public would be informed on way forward on the transaction.
NBM is expected take up a shareholding level of between 51 and 57 per cent in the bank.
The bank was opted as a preferred conforming bidder with an offer of K6.3 billion, beating a consortium of Prudential Holdings Limited and Rinascimento of Mauritius and the First Merchant Bank (FMB) which offered K4.3 billion and K6.05 billion respectively.
The price offered by NBM comprises a K4.7 billion price shares and K1.6 billion for recapitalization.
The Malawi government has a 43.38 percent stake in Indebank while Admarc holds 25.67 percent, Press Trust has 30 percent whereas employees hold 2.9 percent.
Latest posts by Vanessa Banda
(see all)